Learn how to clear your own space with Lara's step-by-step process.
Is your space holding you back?
Discover how to clear your space and allow lighter healing, happier and expansive energies, even if you are experiencing one of these major reasons for a clearing…
buying, selling or building a new home or business
divorce OR remarriage
declining health
feeling like someone is watching you OR just an uncomfortable feeling
sudden unexplained illness or death
arguing in home
stressful living situation
after a party/extra family living in the house
experiencing stuck-ness or confusion
business income decreasing or stagnate
unsettled
disgruntled employees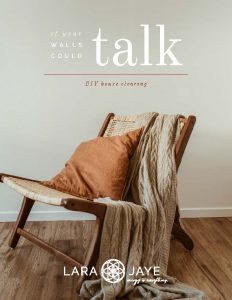 Get your free Step-By-Step guide, fill out the form below and we will send you the guide.