IT'S TIME TO FULFILL YOUR DESTINY.
Would you like to lead with crystalline clarity, using your intuition to embrace a balanced life with deeper relationships?
Download this FREE eBook entitled, "Top 10 Ultimate Spiritual Practices for Busy CEOs, Entrepreneurs, and Influencers."
Does this sound like you?
High-achieving woman with all the things: great home, nice car, luxury clothing and accessories, lovely vacations to exotic locations—and more.
Deeply spiritual, curious, open, and conscious.
Making an impact in your business and community—you're a respected leader.
Put everyone else's needs before your own.
Your life is really good.
And yet…deep inside, you're not satisfied. Something is missing. Your soul yearns for more. So. Much. More.
You may have an insatiable desire to deepen your spiritual growth, strengthen your intuitive knowledge OR Lighten your load
There's a light that burns within you—it's time for you to turn up your wick and spread that light.
Here's a truth: You CAN have it all, really have it all while creating more meaning, having greater significance, and feeling deeper purpose.




Lara Jaye has been where you are. She knew she ought to be happy…but she wasn't. She undertook a soul journey, discovered energy healing, received the download of Light Languages, and fed her spirituality—completely transforming her life. And she's ready to help you do the same! 
Praise for Lara


"The short term results were immediately feeling a sense of a weight being lifted from my shoulders. The long term results have been that numerous. Including, employees that stayed raised their awareness and vibration. And money wise, we are up $70,000 in 6 months compared to last year. Lara has created an energy of healing and raised our vibration on a personal level which has translated into an elevated business and overall environment." Eryn, CEO
"The light language washes over you and blankets you with calmness. You feel cared for, comforted and safe from all outside nonsense. I am now more grounded and aware of my own issues. She has worked with my whole family and has changed the dynamics of us as a group. We have so much more fun together and just have more joy in our relationships." Dianna, Owner
"She's smart, sassy, funny, and soulful with wisdom beyond what we know. Lara seemingly takes these blinders off of your face, figuratively smacks you across the face with a velvety hand, and releases you into the open to make you free to be the person you were meant to be in this world. It's a liberating experience that can change your life. Lara is able to relate to any experience — and I mean any experience, whether you're a man or woman — and can help you breathe for a moment and assess the situation. Her spirit just draws you in like an old friend and brings peace.  Brad M, CEO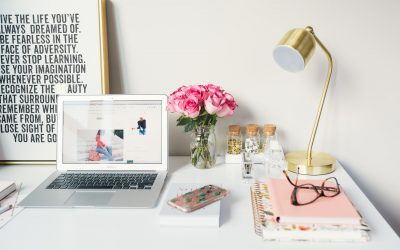 Working from home (WFH) is ripe with perks; however, for many it has created numerous challenges never experienced before. And, with no end in site of returning to an office building, WFH appears to be our new normal. One of the unique challenges that you may be experiencing is a heavy…
read more
Lara's real world experience with the invisible realm is unparalleled. Learn how you can harness the power of the unseen to create shifts in your own life, business and community. Each episode also includes a LIGHT LANGUAGE MEDITATION!