Are you successful on the
OUTSIDE

but don't feel it

INSIDE

?
Are you wealthy but don't feel
abundant

?
You may even have numerous
achievements

, but still not feel like you are enough.

THAT dissonance, that lack is a MIS-alignment and is stealing your JOY. It undermines your emotional intelligence and leadership. Despite all the trappings of your success, you still don't feel like you are ENOUGH.

You deserve to have your internal experience MATCH the abundance of your external reality. You deserve to be in ALIGNMENT.

Whether you are World-famous or contribute at the level in your community or family, if you are committed to being a more powerful and positive leader then we can work on the energetic, emotional and spiritual clarity that will give you greater results with greater ease. Together we can create that peace, joy and meaning you long for that will have you be an even greater contribution to those who are watching your every move.




Hi, I'm Lara Jaye. You can think of me as your Spiritual Chiropractor! Helping people, just like you, bring into alignment your outer reality to your internal dialogue so that you can FINALLY enjoy your life and successes at an unprecedented level!
Start here


This is a POWERFUL AND TRANSFORMATIVE intutive healing session. Release old stuck trauma, patterns that no longer serve you, energetic parasites, alleviate stress, clear your energy, raise your vibration, and more!  
Clear stuck emotions, thoughts, habits, patterns, and beliefs that no longer serve you—FAST!  For 33 days in a row, you'll receive a 5-8 minute audios that includes a channeled light language energy healing specifically designed to reset your energy field.
Learn at your own pace to unleash your potential, increase abundance, tap into your soul, clear your energy and space—and so much more.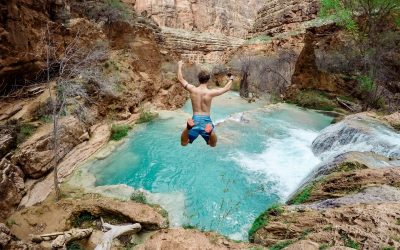 Ever wonder why you struggle with something over and over? You thought 'it' was gone. That addiction. The illness. The craving. The desire for more. I hear you. Sometimes it can make you looney-tunes when you pray and 'it' goes away for a bit but then returns with a...
read more
Praise for Lara


"The short term results were immediately feeling a sense of a weight being lifted from my shoulders. The long term results have been that numerous. Including, employees that stayed raised their awareness and vibration. And money wise, we are up $70,000 in 6 months compared to last year. Lara has created an energy of healing and raised our vibration on a personal level which has translated into an elevated business and overall environment." Eryn, CEO
"The light language washes over you and blankets you with calmness. You feel cared for, comforted and safe from all outside nonsense. I am now more grounded and aware of my own issues. She has worked with my whole family and has changed the dynamics of us as a group. We have so much more fun together and just have more joy in our relationships." Dianna, Owner
"She's smart, sassy, funny, and soulful with wisdom beyond what we know. Lara seemingly takes these blinders off of your face, figuratively smacks you across the face with a velvety hand, and releases you into the open to make you free to be the person you were meant to be in this world. It's a liberating experience that can change your life. Lara is able to relate to any experience — and I mean any experience, whether you're a man or woman — and can help you breathe for a moment and assess the situation. Her spirit just draws you in like an old friend and brings peace.  Brad M, CEO 
Lara's real world experience with the invisible realm is unparalleled. Learn how you can harness the power of the unseen to create shifts in your own life, business and community. Each episode also includes a LIGHT LANGUAGE MEDITATION!