Like mine, Your life is really good.
And yet…deep inside, you're not satisfied. Something is missing. Your soul yearns for more. So. Much. More.
You may have an insatiable desire to deepen your spiritual growth, strengthen your intuitive knowledge OR Lighten your load
There's a light that burns within you—it's time for you to turn up your wick and spread that light.
To unlock this amazing INFINITE POTENTIAL that lives inside of you, Lara connects to the spiritual realms while supporting you in tapping into your own guidance. 
This guidance—your gut, your intuition, your spidey-senses—whatever you call it, is your EDGE in life and business. It always has the perfect answer for you. It's your SUPER POWER!  
Benefits of Working 1:1 with Lara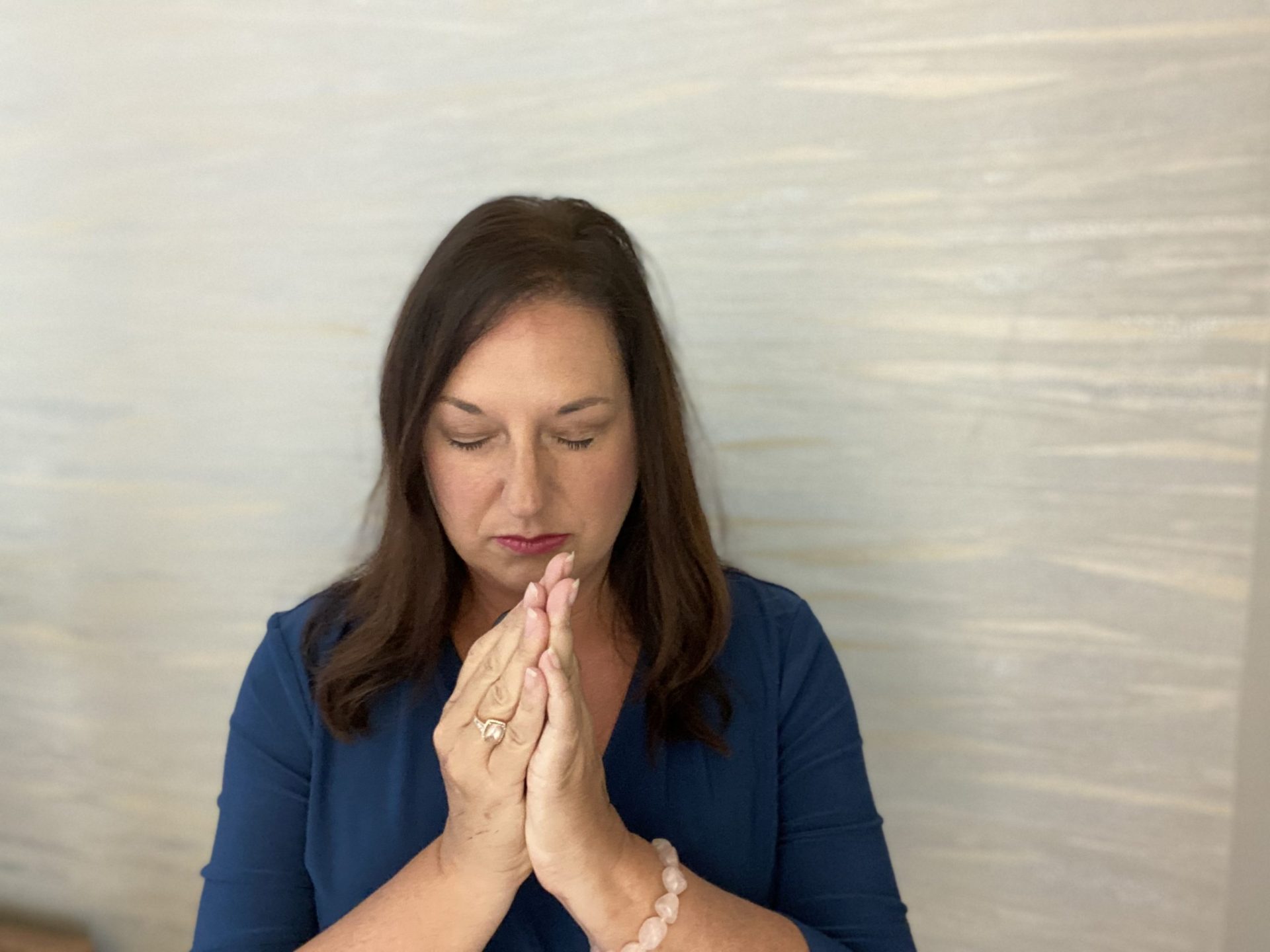 Is this YOU?
You want a SHIFT in your life and/or business.
You may feel stuck right now.
You have an insatiable desire for all things spiritual.
You want to learn to trust your own inner guidance.
You have the time, energy, and financial resources to commit and invest in uncovering what's possible for your life.
What's Included?
12 – Twelve Sessions–over the phone on a private conference line.
6- Months of Support and Prayers
All sessions are recorded for your convenience and kept in a private dropbox folder.
The sessions are always 2 per month for 6 months.
Our 2nd session is a Quantum Energy Healing Session to clear old trauma, beliefs, patterns, and more!
Exclusive Retreat & Live Event Discounts.
House + Space Clearing ebook.
Access to Shining Soul Clearing Club —21 hours of teachings and meditations + Lara's Top 10   30 minute Light Language Meditations.
'Top 10 Spiritual Practices for Busy Leaders' ebook.
'More Than Enough: Discover Your Limitless Potential & Live Your Bravest Dream' VIRTUAL CLASS.
'More Than Enough: Discover Your Limitless Potential & Live Your Bravest Dream' FULL eBook.
'Shift the Energy of Your House' VIRTUAL CLASS.
Email/text support in between sessions (during office hours, allow 24 hours for response time in certain cases)
This work isn't for everyone. Especially if you're searching on your own, by yourself.  This 6-month PRIVATE deep dive will transform your life in ways you never thought possible.
Lara has limited spots for only a few that are 100% IN. If YOU are all IN, she's your mirror– 100% committed to your growth and holding space while lighting the path for you. Only YOU are responsible for the outcome of your life. After you apply are in agreement it's a solid GREAT fit, there will have plenty private time for healings, clearings, activations, direction, strategy, tools and tips. Limited space is available for those who fully commit to their growth. Lara will be your mirror, lighting the path for you!
What a difference YOU, Lara, and your unique spiritual coaching has made in my life. At first, I thought I was looking for balance in my life. I was doing too much and trying to make too many people happy. Forgetting about myself and my needs. Of course, I wanted more money, my kids and husband to do what I ask and and toxic friends to disappear. I thought I was spiritual yet I was so focused on the everyday stress in my life and recreating more that I didn't feel like I ever got ahead. I noticed I was being triggered and couldn't understand why even small things were so upsetting. 
And, really, in many ways, I didn't know what I wanted. I was just lost. Deep in grief and feeling like the rug got pulled out from under me. I felt like I was always someone who had a plan for 'this is how things are going to go, from parenting to work, what we would be doing, living, everything. I pictured it all in my mind.' And then everything got rolled up in a matter of months and shook me to the core.  I felt like I had no way to get those pieces back in my life. Nor did I have a desire too, really. I had no energy. I couldn't even cry. I was numb. And, continuing to find outside sources to keep me numb. 
You provided me with a way to first heal myself because NOTHING outside of me was doing that. Not church, food, friends, alcohol, not anything or anyone. You provided me a way to begin to heal my soul, which then gave me the strength, courage and power to understand that I could recreate my life where I needed to, or pull back the parts in my 'dream life' that are still meant for me. That it didn't end my life there.
That was 180 degree for me, and I never wanted to look back. I realized there were hidden issues keeping me stuck, holding me back. And, you helped me see I had more POWER than I even thought I SHOULD have. I had to reconcile that in my head! And, then once I accepted that, it became so invigorating, empowering, and just so much hope for the life that not only I wanted but I knew I deserved!
I am now entering my second year of coaching and so excited that my husband will now be doing his own individual work with you as well! We will be evolving together! 
I can't imagine who I would be without you. 
I can't imagine not having YOU on my support team. 
I can't imagine not having YOUR daily prayers for me and my family. 
If I go back in my mind thinking about if I never met you, my heart sinks because I feel I would still be reliving that old life. I picture myself like a broken vase on the ground. I can see me struggling to pick up those pieces and put them back together and never being able to do it. Today, I don't even have that vase anymore! I'm beyond that. I'm onto something bigger and using all of those things you have taught me to build the very best life that I can for my entire family.  
What is Spiritual Coaching?
Spiritual Coaching gives you tools and tips to apply a higher perspective to our earth school. 
Lara's role is to empower, support and activate conscious souls to raise your vibration, expand your consciousness and align with your own soul purpose. To unlock this amazing INFINITE POTENTIAL that lives inside of you, she connects to the spiritual realms while supporting you in tapping into your own guidance. This guidance—your gut, your intuition, your spidey-senses—whatever you call it, is your EDGE in life and business. It always has the perfect answer for you. You learn to connect to yourself (your own intuition, your higher self), Creator of the Universe/God, AND others in an authentic way.   
Before each session, Lara goes into deep meditation to ask what YOU need out of our session for the day. Each session will be completely different. She always has her tools and tips, and outline of what she would like to cover but more often than not, the Creator of the Universe, the Creator of YOU, has a different plan. She gets out of the way to allow that to flow through me to facilitate whatever is the highest and best for you. And, as always, she begins the sessions discussing whatever is on your mind/heart. As you are able to voice those situations or triggers, we are able to hold them up to a spiritual lens of a much higher perspective. It's in utilizing those tools and tips to apply to real life situations and triggers that catapult you to the next level. That next level being a higher vibration of you.
The goal is to partner with you to support you stepping into your power while rediscovering who you are at your core. Spiritual life coaching is for someone, like YOU, with an insatiable desire seeking knowledge of the hidden realms and to know themselves with a deep profound level of awareness.
Lara holds space for you including daily prayers for you and your family.   
What's my commitment?
Show UP. Bi-monthly in a private area, void of distractions. Open and curious. 
Commit to daily meditation. 
Ask questions that your soul is open to receiving answers to.
Take complete responsibility for your life and what's showing up. 
Weekly home-work.
Allow your mind/ego to rest while you tap into your heart to receive.
What can spiritual coaching do for me?
As you take these tools and tips for yourself you begin to use them as a magic wand in your daily circumstances of life. 
Consistent coaching allows YOU TO BE PROACTIVE and ready for whatever situation you may encounter in the future.
Consistent coaching allows you to learn from your triggers and heal them once and for all. 
Spiritual Coaching is being PROACTIVE in your own learning and growth as a human being. It's the foundation to living an amazing life, your highest and best version of yourself. Without it, it can feel a bit like being lost on a road without a GPS. Spiritual Coaching EMPOWERS you to trust your own GPS. Your own inner guidance system is always there.   
What are a few topics we would cover in spiritual coaching?
Remove energetic blockages/trauma
Soul retrievals, shadow work and inner child work
Learn to tap into your psychic gifts
Meet your spirit guides
How to Co-create Your Ideal Life
Clear Your Home/Work/ Areas that affect you
Clear Ancestral Afflictions passed down from generation to generation
Daily rituals
Accessing Your Akashic Records  
Building & Working With Your Spirit Team
Raising Your Vibration & Frequency
Mastering the Monkey Mind
Mindfulness & Meditation
Space Clearing/Business Clearing
Finding Your Inner Calm
Connecting with Your Angels and Higher Dimensions
Living Life in Flow
Managing Your Daily Emotions
Your Vision + Purpose
Energy Healing + Clearing
Expand Your Intuition
Power of Crystals in Healing
Power of Sound/Frequency in Healing
Light Language activation
Uncover YOU and your Power Within
Energy Vampires & Other Drains
Tools & Tips for the Energy Sensitive
How to know your NEXT BEST STEP
Having Clarity in the Chaos
Setting Up Your Physical Space to Support You
Release obstacles to health, money/wealth, relationships
Release addictions
Reset soul templates 
Activate Past Life Gifts/templates
Energetic sludge clearing 
Using your body as a Pendulum
Importance of 'Grounding' Your Body
Root Energy Center and all related — your foundation, your safety, security and money
Sacral Energy Center and all related — food, sex, and creativity
Solar Energy Center and all related — self-esteem and your power center
Heart Energy Center and all related — loving yourself and others
Throat Energy Center and all related — speaking your truth
Third Eye Energy Center and all related — communication and speaking your truth
Crown Energy Center and all related — connecting to your intuition
Not quite ready for a 6-month program? Sign up for a virtual class or begin making shifts listening to Light Language Meditations!
Join Lara Jaye Nov 13th for a POWERFUL AND TRANSFORMATIVE healing. Prepare to release old stuck trauma, patterns that no longer serve you, energetic parasites, alleviate stress, clear your energy, raise your vibration, and more!
Clear stuck emotions, thoughts, habits, patterns, and beliefs that no longer serve you—FAST!  For 33 days in a row, you'll receive a 5-8 minute audios that includes a channeled light language energy healing specifically designed to reset your energy field.
Learn at your own pace to unleash your potential, increase abundance, tap into your soul, clear your energy and space—and so much more.